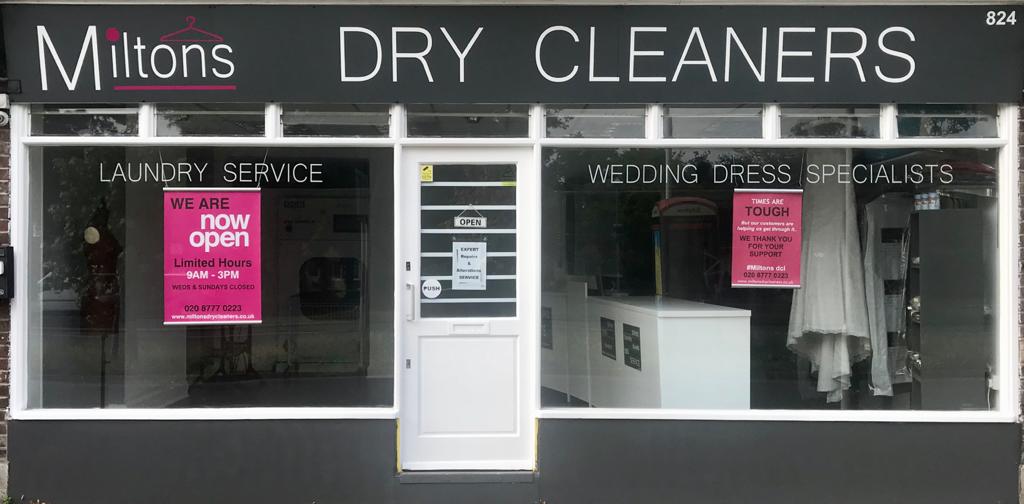 Contract Work
We have the capacity to provide contract services to small hotels, restaurants, nursing homes, schools, gyms, beauty salons or any business!
Whether it be table linen, towels, uniforms, football kits or bed linen you can always rely on Miltons to deliver the best possible service at the most competitive prices.
Once our services have been agreed we will provide your company with written confirmation detailing agreed prices and designated collection and delivery days with times (2 hour slot) along with our price promise.
Your company will then be invoiced on a monthly basis.
Give us a call for a quote, we promise to beat any price you are presently paying. Tel: 020 8777 0223.
Flood damage, smoke damage, builders clean, accidental damage.
Insurance Claims
In any of these unfortunate circumstances you can rely on Miltons to restore and recover your most valued garments, soft furnishings and bedding. In most cases we have managed to recover and restore 8 out of 10 smoke or flood damaged garments and soft furnishings.
We will offer you advice on the items we feel are recoverable and any items which we feel will be "write offs" providing your insurance company with written confirmation.
We can invoice your insurance company direct or if you prefer provide you with the relevant invoice.