Probably the most precious item of clothing you will ever have the pleasure to wear, and one our most popular services.
At Miltons we take pleasure in cleaning, caring & preserving your treasured wedding dresses.
Since introducing this service we have cleaned and cared for hundreds of wedding gowns on behalf of local, and corporate clients.
All wedding dresses are cleaned using a customised program with detergents specially formulated for the processing of the most delicate of fabrics, we use the highest grade solvents on the market ensuring the best possible results each time!
This is a 3 day process from start to finish, all stains and soiling are pre treated by hand and the Miltons family are personally involved at every stage of the process…
We will always give you the opportunity to view & inspect your wedding dress prior to packaging.
Miltons also offer a  free of charge  boxing & preservation service which ensures your wedding gown stays in pristine condition for many years to come.  We recognise that individual tastes, and preferences will always vary. Although we offer help and advice when sourcing a suitable box for your wedding  gown, due to the vast variety of boxes available we have found that most of our customers choose to supply their own wedding dress box..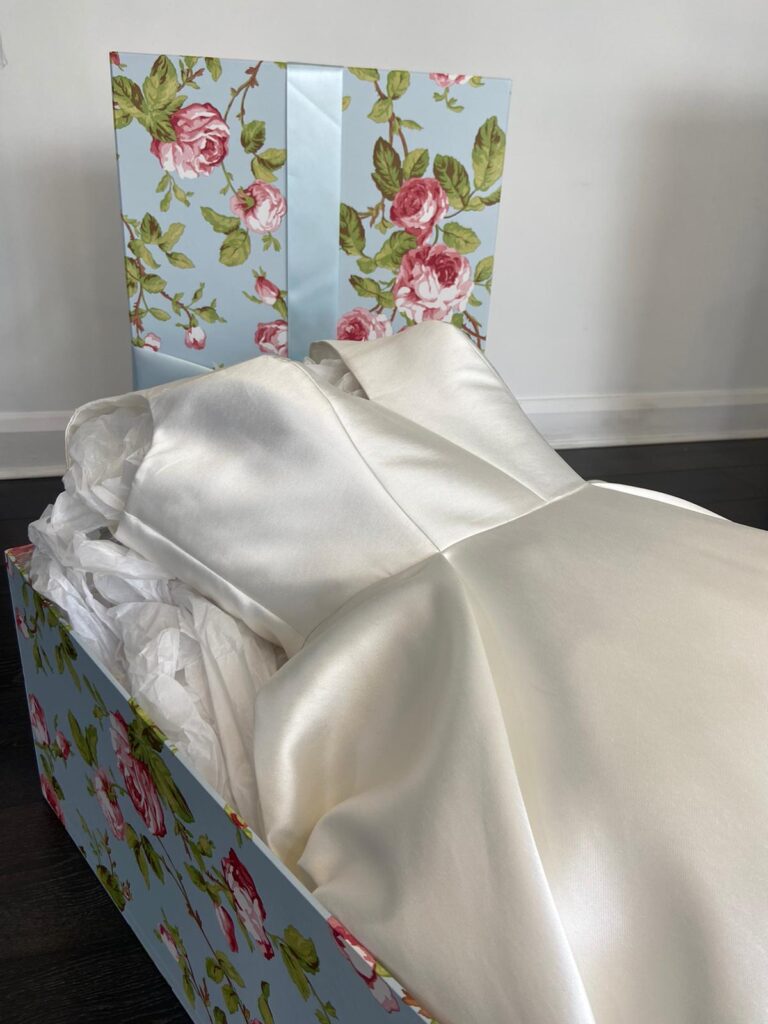 Note :  Stains and soiling sets into fabrics over time therefore we always advise cleaning your wedding dresses as soon as possible ensuring the best results…